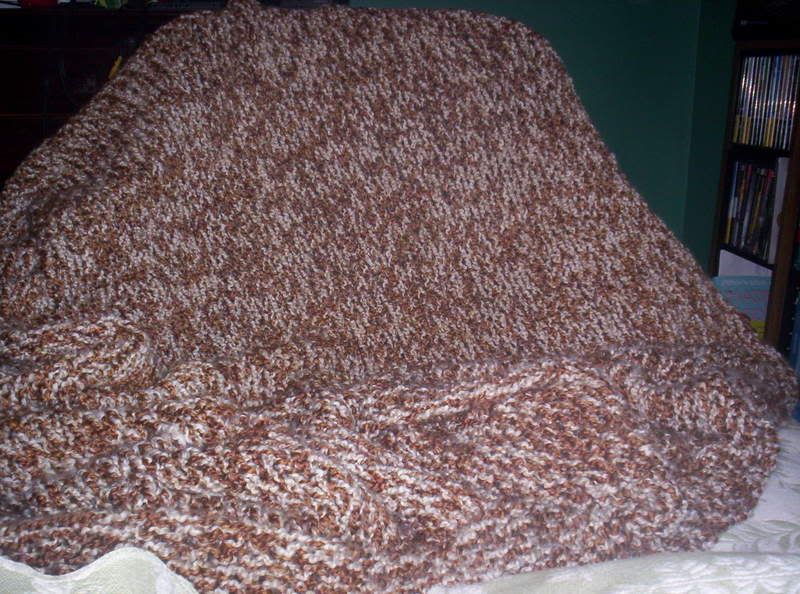 Rating: Beginner
Size: 66"x66"
Materials: 8 Skeins of Lionbrand Homespun. 4 of each color. I used Ranch (790-326) and Cream (790-393) Size 19 (15mm) circular needle and yarn needle
Pattern notes: You will be working with 2 strands (1 of each color) throughout. It is wise to knot the ends of Homespun as soon as you pull them out of the skein. Keep these knots in, even after weaving in the ends. This prevents fraying.
Pattern
Cast on 85 stitches using long-tail method
Knit 4 rows, then begin pattern
Row 1: K whole row
Row 2: K4, P77, K4
Repeat these 2 rows until you have your desired length. The sample was knitted to 64 inches at this point.
END WITH ROW 1

Knit 4 rows
BO
Weave in all yarn ends.